Operations Boards, Signs and T-Card Boxes
We provide highly visible information that raises the level of safety awareness in marine and offshore locations. Our operation boards display location-specific information that is pertinent in emergency situations.
Constructed of MS-215R, Di-bond Operation Boards or MS-215F Signs, operation boards and signs aid in tracking items related to drilling, marine, and safety operations. In addition, our operations boards communicate instructions, procedures, and work systems for all onboard. T-Card boxes are customized based on POB and constructed of 316 Stainless Steel.
The operations boards and signs are categorized into:
Operation Boards – Marine

Boards used to aid in marine operations for real-time updates
Examples: Permit to Work, Wire Ropes on Board, Mud Pits Screen Shaker Board, Equipment Status, etc.

Operation Boards – Drilling

Boards used to aid drilling operations for real-time updates
Examples: BOP configuration, Kill Text Sheet, Tubular Inventory, Deviated and Vertical Well-Information Board, Bulk Status Board, etc.

Operation Boards – Drilling

Sign boards used to display safety information
Examples: Welcome on-board, Helideck Signs, Lifeboat Muster Station, Lifting Gear Color Code, Man-riding Tugger Signals, Crane Signal, Equipment Instructions, etc.

Operation Signs – Accommodation

Information signs displayed for rig personnel safety
Examples: Safety Posters, Safety Instructions, Fire Control Plan, Station Bill, Policies, Corporate Policies, etc.

Operation Safety Signs

Signs that stress and impose safety observation across rig class.
Examples: Caution, Warning, Prohibition, Hazardous, etc.
Contact us today to order or learn more about MSC's safety labeling & services.
Contact Us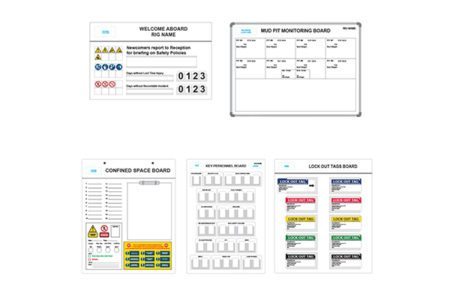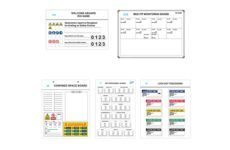 Marine & Offshore Process Labeling and Signage
Learn about how our products become an integral part of routine M&O operations
Download Information Sheet