Anodized Aluminum Valve Tags
Easy-to-read anodized aluminum valve tags provide a highly visible contrast between the engraved legend and the colored background.
Extremely durable, these .032" (.812 mm) tags can be used indoors and outdoors and are especially useful in environments with extreme heat or cold.
Use to tag valves, instruments, small piping, cables, or fugitive emission locations
Available in 1 ½" (38 mm) and 2" (51 mm) circles and squares, each with one 3/16" (5 mm) mounting hole
Background colors available: Green, Red, Blue, Gold, Black, Orange, and Natural
Standard engraved letter height is 1/4″ (6 mm)
Contact us today to learn more about MSC's valve tags and services.
Contact Us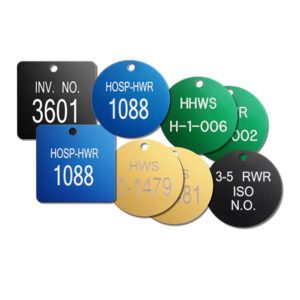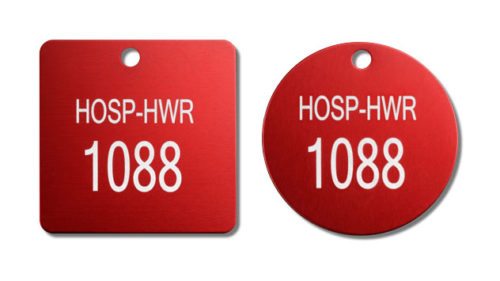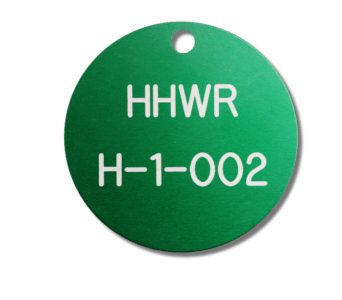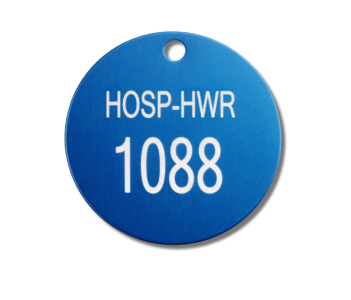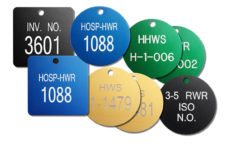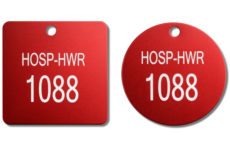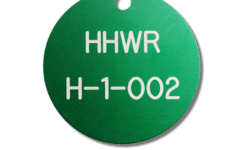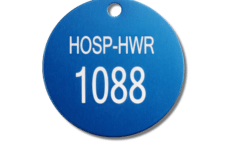 Anodized Aluminum Valve Tags
Provide a highly visible contrast between the legend and the colored background
View Technical Data Sheet