MS-900 Self-Adhesive Pipe Markers
We offer MS-900 Self-Adhesive Pipe Markers as an economical and easy way to mark pipes and equipment. Our self-adhesive pipe markers are made from durable vinyl material suitable for indoor or outdoor line marking and system color coding.
Why spend hours fiddling with tape and typing each system into a small label maker to print markers one at a time? MS-900 pipe markers comply with ASME A13.1 standards, have an industrial-grade adhesive, and are easy to install. Simply clean & dry the pipe, remove the marker from the paper-coated backing, and place in the desired location.
Highly visible color-coded labels make it easy to differentiate between systems
Printed on premium-quality, fade-resistant, outdoor-grade vinyl with durable, indoor/outdoor adhesive
Adheres well to pipe and insulation with only limited surface preparation
Legend markers can be used with arrow tape or separate arrow markers to indicate flow direction
All standard markers comply with the ASME A13.1 standards when coupled with arrow tape
Fast turnaround with off-the-shelf delivery on stock legends
No minimum order quantity
Wide variety of standard colors available
Markers can be customized to designate the specific system or equipment of origin
Our customized MS-900 pipe markers take the mystery out of your pipes & equipment by labeling critical information based on your specifications. Our custom pipe markers provide an alternative for labeling pipes when standard legends won't work.
Markers can be customized to designate the specific system or equipment of origin
Fast delivery; usually ships within 24 hours, complete and ready to install
No set-up charges or minimum order quantity requirements
Contact Us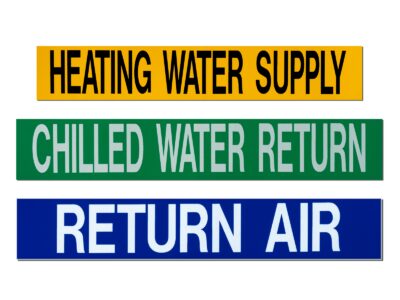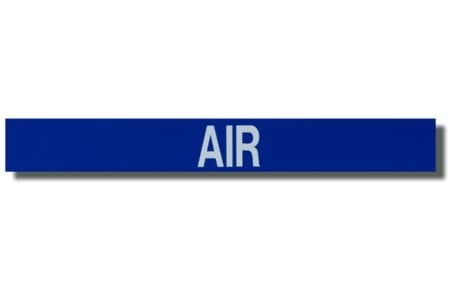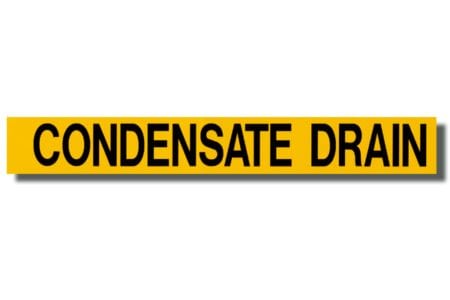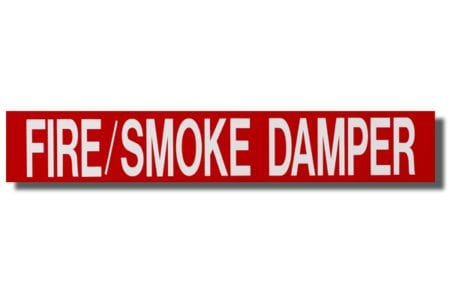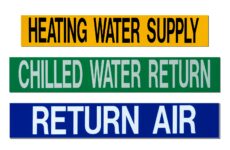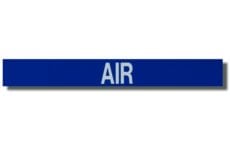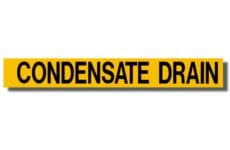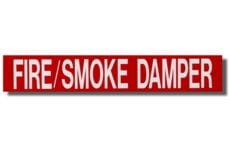 MS-900 Self-Adhesive Pipe Markers
An Economical and Easy Way to Mark Pipes and Equipment
DOWNLOAD PRODUCT SHEET