MS-264 Engraved Plastic Cable Markers
MS-264 Engraved Plastic Cable Markers are ideal for marking electrical cables in control panels. Engraved information clearly shows against the background.
Notches for secure installation using standard 50 lb (23 kg) cable ties
Matte finish with beveled edges
Standard color white with black text. Additional colors are available upon request.
Meets 1012 OHMS/square meter electrical resistivity and UL 94 V0
Cable markers are RoHS compliant and can be used as a replacement to Phenolic
Contact Us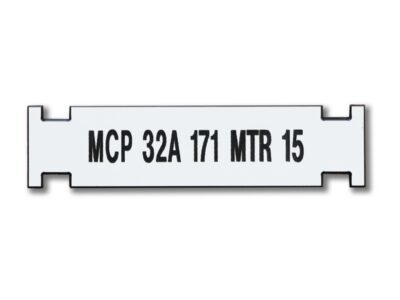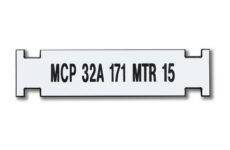 Electrical Labeling & Services Brochure
Want to know more about our Electrical Labeling Services?
DOWNLOAD CATALOG