MS-900 Self-Adhesive Component Markers
MS-900 Self-Adhesive Component Markers are IIAR-compliant. Includes 64 mm (2.5 in) black letters on a yellow or orange background and includes a high or low pressure band at right. Clearly labels major ammonia system equipment such as Heat Exchangers, Oil Pots, and Compressors.
Available in Yellow and Safety Orange per the revised IIAR Bulletin 114
Complete the Ammonia package by labeling the process equipment
Custom sizes, legends, and pressure designations are available
Contact Us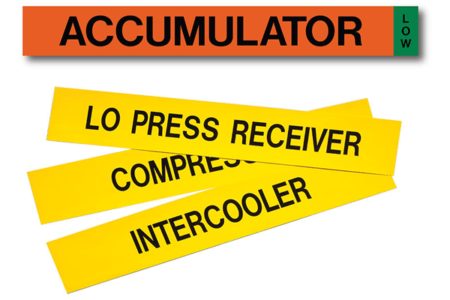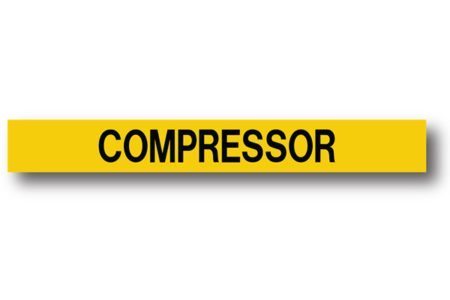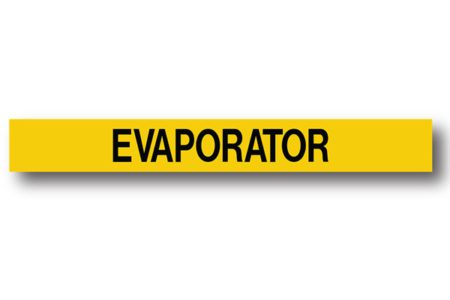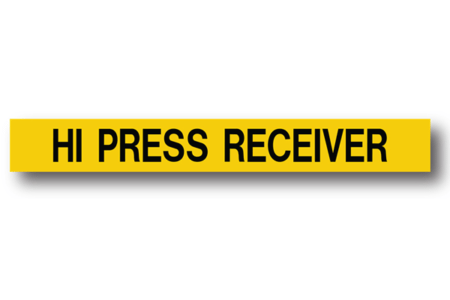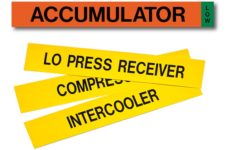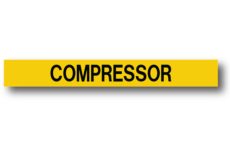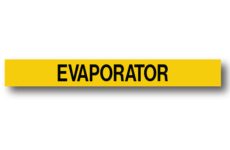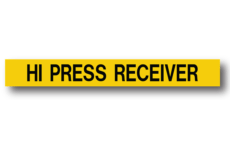 We've Got Ammonia Refrigeration Labeling Down Cold
Want to know more about our Ammonia Labeling Services?
DOWNLOAD BROCHURE